Injection Therapy in Calgary
Regenerative injection therapy is an effective treatment for acute and chronic injuries and pain. This type of therapy consists of prolotherapy, perineural therapy and neural therapy. These different techniques target tendons, ligaments, nerves, trigger points, and scar tissue to heal the injury and treat pain. These injections stimulate the healing cascade, collagen remodelling, and reset normal nerve function.
Different injections differ by the solution used and the depth of the injection
Prolo Therapy:
Prolotherapy is the rehabilitation of an incomplete structure, such as a ligament or tendon, by inducing proliferation of new cells. It involves the injection of substances that stimulate the healing cascade and collagen remodelling.
Perineural Injection Therapy:
PIT targets chronic pain and tenderness due to inflammed or injured nerves. The application relieves pain instantly and with repeated treatment, treats neuropathic pain. Chronic nerve pain is often due to trauma, arthritis, sports, overuse, and surgical injuries. This technique targets sensory peptidergic nerves and restores the nerve cells action potential to normal function leading to the decrease and eventual elimination of pain
Neural Therapy:
Neural therapy includes trigger point injections and scar tissue mobilization by injection of solutions into these specific areas to restore fluidity in the tissues.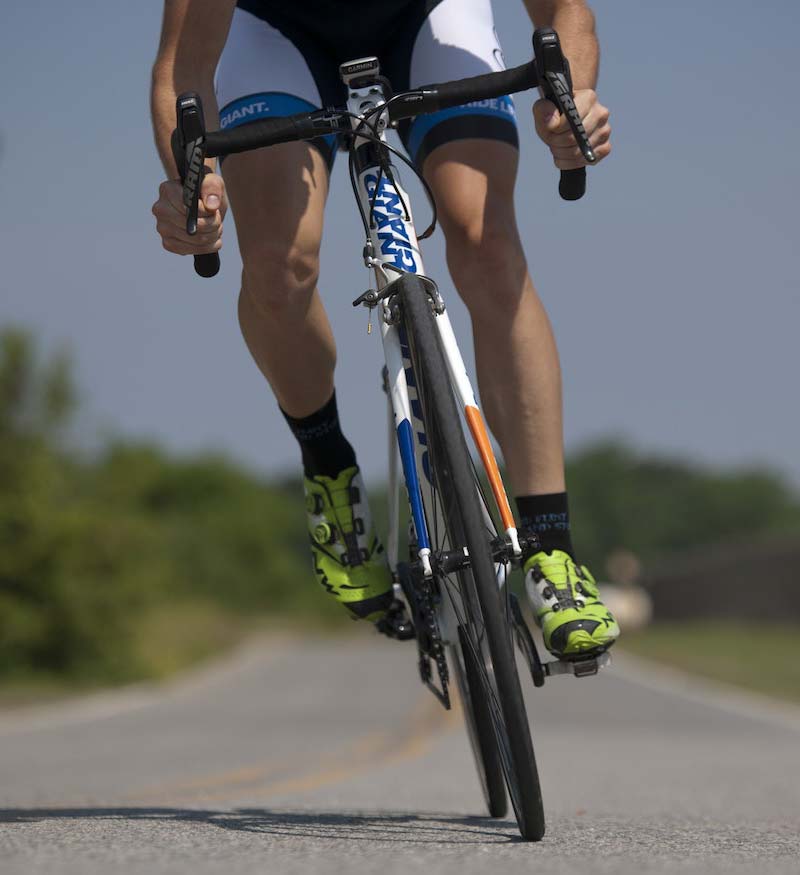 What Issues Can
Bike Fitting Address?

One-on-One Appointments

Direct
Billing

All-in-One Pricing

Longer
Treatments

Evening & Weekend
Appointments

2 Convenient
Locations

Class 4 Laser + Shockwave

Motor Vehicle
Accident Claims

Private
Rooms

Evidence Informed Therapies
I've never been to a chiropractor before but have been experiencing some pretty bad back pain and overall stiffness that finally led me to make an appointment. Dr. Emily Cugnet-Huber is kind, welcoming, professional, and SO knowledgeable. In our initial appointment she gave me such a detailed overview of a treatment plan we would focus on and was incredibly thorough in her consult. I can confidently say that Dr. Emily is someone I can absolutely trust with my care. Looking forward to my next visit!
I've been to a handful of chiropractors in Calgary and Dr. Yasemeen is definitely one of the best! Her approach to work on an inquiry to resolve it long term vs a quick adjustment goes a long way. Can't recommend her enough.
I have had the pleasure of seeing Dr.Josh Luk for my neck and back pain. Because of my job, I humped my back all day long. I had pain from the neck to the lower back for a long time. I was not sure it could be fixed or feel better until I saw Dr.Josh. He was professional, informative, and considerate. The treatment he gave me reduced my pain so much and made me feel lighter from the pain. To see Dr. Josh was the best thing I did this year! I highly recommend Dr. Josh if you are looking for a great chiropractor!
Not at all. Everyone from professional racers to the most recreational rider should have a properly fitting bike. Every bike fit is tailored to the type of riding you are doing, regardless if it is once a month or every day.
The initial bike fit session is a 90-minute appointment where the rider will complete a mobility and strength assessment as well as an interview to determine how their body moves and their goals for the appointment. Next, their on-bike position will be analyzed to determine what changes need to be made to both the bike and the rider's body. Once those changes are made, and the rider has had the chance to have a few rides on the bike, a follow-up appointment may be booked if further work needs to be done. Follow-up appointments are generally 30 minutes long.
A bike fit can be done on any bike, from this year's state-of-the-art rocket ship road bike to the 30-year-old cruiser you pulled out of the shed. Our bike fitter has access to parts and techniques that will work for most bikes from the last 60 years of bike production.
The cost of an initial bike fit appointment is $150 for the 90 minute appointment, and then follow up appointments cost $50 for 30 minutes.