Dr. Josh Luk
Chiropractor, B.Kin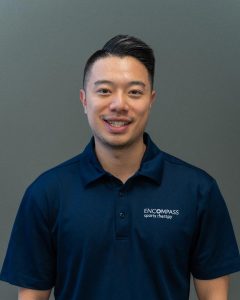 Dr. Josh Luk received his Doctor of Chiropractic Degree from the Canadian Memorial Chiropractic College and his Bachelor of Kinesiology Degree from the University of Calgary.
Dr. Luk practices Diversified Technique, and focusses on providing patient-centered care. He utilizes spinal adjustments/mobilizations, soft tissue therapy, patient education, and rehabilitative exercise to provide the upmost standard of care. He believes in tailoring each treatment to the individual's needs, and works together with his patients to achieve their individual goals. He has a wide range of clinical experience working in a multidisciplinary setting, and has worked with various demographics from adolescence to senior populations.
Josh enjoys an active lifestyle. He was a gold medalist at the Canadian National Wushu Championships in 2015. Outside of the clinic, you can find this weekend warrior playing recreational sports, hiking, and lifting things up an putting them back at the gym. More often, you can find him spending time with family and friends, and taking afternoon naps with his dog Milo.