Lorrae Galloway
Massage Therapist, RMT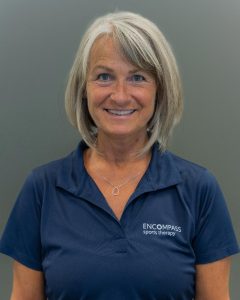 Lorrae graduated from Foothills College in 2005 as a Registered Massage Therapist and has been working in a clinic setting ever since; for many years she has also provided wellness therapy programs in the corporate workplace. Lorrae has regularly enhanced her skills over the past 12 years, adding a range of therapeutic techniques, such as myofascial release, cupping, pregnancy massage, cranial sacral therapy, active isolated stretching and chair massage, along with a number of tissue-specific techniques.
Her specialty is combining Swedish Massage and Myofascial Release, which is a deep, slow, friction-based technique that treats skeletal muscle immobility and pain by relaxing contracted muscles, improving blood circulation, and stimulating the stretch reflex in muscles. This is particularly effective for chronic conditions.
Believing that self-care is critical, Lorrae frequently designs and recommends at-home exercise and stretching programs. As a professional practitioner, Lorrae is continuously investing in learning new techniques and skills to deliver the best care to her clients.