Dr. Taylor Pratile
Chiropractor, BA, MSc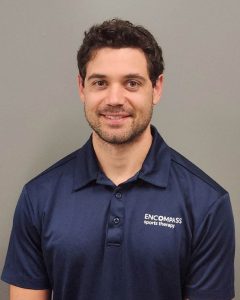 Dr. Taylor Pratile graduated with a BA in Kinesiology and Physical Health and Education from Wilfrid Laurier University. At WLU, Taylor found success as a student athlete, competing in varsity football. Throughout his sporting career, he developed an understanding and passion for sport medicine and rehabilitation. Dr. Pratile took that passion and completed his Doctor of Chiropractic at Canadian Memorial Chiropractic College. Dr. Pratile believes that education in healthcare is never complete, and he further completed his Master's degree at McMaster University in the Department of Rehabilitation Science. He was able to translate his healthcare knowledge to a position at Canadian Memorial Chiropractic College where he worked as Timesheet Faculty in the Departments of Orthopedic and Clinical Diagnosis and Chiropractic Techniques. 
Taylor's clinical focus emphasizes injury management and prevention. Through appropriate means of education and care, Taylor works with his patients to overcome current injuries and prevent them from happening again. With a strong interest in concussion, he continues to work in concussion research and was invited to speak at the 2020 Canadian Academy of Sport and Exercise Medicine Conference held in Banff. As well, he recently published an article in the journal The Physician and Sport Medicine supporting healthcare providers' role in early access to care for sport-related concussion.
Taylor is proficient in various manual therapy techniques and is certified in Acupuncture, GLA:D
Back Canada clinician, and Complete Concussion Management Inc. clinician. Taylor brings his
wealth of knowledge to Encompass Sports Therapy. When Taylor is not in the clinic, he can be found hiking with his wife, daughter and rescue pup, and exploring all that Calgary has to offer on his road bike.