What Are the Benefits of Massage Therapy? [Plus, Is It Right for You?]
When people hear "massage therapy," many think of the relaxation-type massages offered at day spas and wellness resorts. However, receiving massage therapy can actually positively impact your overall health and treat injuries and pain.
People of all ages and with various conditions who integrate massage therapy into their treatment plans quickly realize the benefits of massage therapy when they feel better overall and notice their pain is going away. It's a great natural way to promote body healing, especially for individuals who prefer more holistic methods.
Here we'll discuss massage therapy in more depth, help you understand some of the conditions it effectively treats, and help you decide if massage therapy is the right choice for you.
What is massage therapy?
The word "massage" refers to the rubbing and kneading of muscles and joints of the body with the therapist's hands, and that's exactly what a registered massage therapist does. It's especially effective at relieving tension or pain and can integrate various techniques depending on the patient's needs.
Massage has been a part of holistic healing for over 5,000 years, including uses in India and China as far back as 3000 BC. As it spread across the globe, it played an essential role in healing and treatment as it evolved over the years to the legitimate medical profession it is today.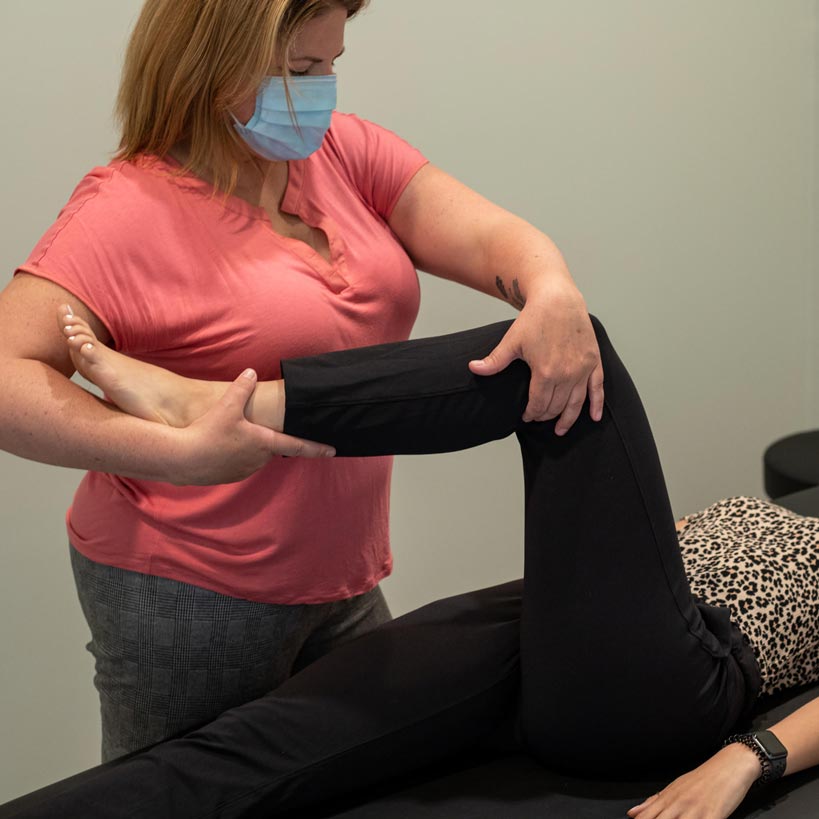 What are the different types of massage treatments?
Under the larger umbrella of "massage therapy," you'll find different specialties clients may require. Each has its purpose and specific areas of the body that they treat. Some of the most common specialties for therapeutic massage therapy include the following.
Sports massage therapy
This type of massage focuses on people who frequently participate in sports and work out. Its goal is to help prevent and treat sports or physical activity injuries, such as repetitive strains, muscle strains, and other types of injuries.
Deep tissue massage therapy
A deep tissue massage uses more forceful strokes to really get into and target the deep layers of muscle and connective tissue in the body. Many people find that a deep tissue massage helps repair the damage done to the muscles because of an injury.
Pregnancy massage therapy
Many women take advantage of massage therapy during pregnancy as part of their prenatal care routine. This type of massage specifically targets the pain or muscle stress associated with pregnancy, including the lower back area and the hips. When completed by a specially-trained massage therapist, this type of treatment is safe and helpful.
What conditions does massage therapy treat?
Although most people think of massage as just treating muscle-related pain or injury, a variety of conditions can benefit from this treatment.
Headaches
Many people don't associate massage therapy with relieving headaches. However, it can help treat this condition, especially if you suffer from chronic migraines. Massage therapists know how to target the area to help relieve the pain correctly.
Pain/Tension in the neck, shoulder, or lower back
Pain in these areas comes from various situations, including injury or even posture issues. Your massage therapist can target the area of pain and help relieve it using the proper techniques for the issue you experience.
Muscle strain
If you have pain in one or more of your muscles caused by injury, fatigue, overuse, or improper use, massage techniques can help relieve and remedy the issue.
Whiplash
If a car accident causes you whiplash, massage therapy can help treat it. It's also used for whiplash injuries resulting from contact sports, such as football.
Repetitive strain injuries
If you overuse specific muscles, it can result in repetitive strain. Often these issues occur in the wrists, hands, forearms, elbows, neck, and shoulders. You may benefit from a massage treatment if you're experiencing pain in these areas (or any other area) due to overuse.
Fibromyalgia pain/myofascial pain
People with fibromyalgia have chronic pain all over their bodies. It can cause extreme discomfort and affect daily life. The same holds for myofascial pain, which causes pain in the musculoskeletal system. Studies have shown that certain massage techniques can help with the pain associated with these conditions. There have also been studies that suggest that massage can help fibromyalgia patients with anxiety, sleep, and overall quality of life.
TMJ pain
People suffering from temporomandibular joint disorder (TMJ) can also benefit from TMJ massage therapy. TMJ affects the jaw, face, and neck and can cause stiffness and pain. This type of massage can lessen the pain and symptoms associated with this condition.
What are some benefits of massage therapy?
There is no shortage of information regarding massage therapy and its overall benefits for reducing pain and improving the quality of life for specific individuals and conditions. This fact is likely why it's so popular with people looking for alternative ways to treat their pain and injuries without resorting to prescription medication.
Here are just a few of the known benefits of massage therapy.
Lowers stress — massage has been known to promote relaxation and decrease the stress hormones in the body. Massage positively affects people on a psychological level, which also leads to reduced stress.
Helps improve circulation — massage improves circulation because the pressure applied during the procedure helps the circulatory system pump oxygen and nutrients throughout the body more effectively and improves blood flow.
Reduces pain — massage therapy works well for both chronic pain and pain from an injury. Regular sessions over time can help significantly reduce the pain or even prevent it from reoccurring again in the future.
Improves posture — massage therapy can help the body adopt a healthy posture by allowing the spine and joints to move more freely and relieve pressure points.
It helps clear out toxins from the body — getting regular massages can help flush out the lactic acid that builds up in muscles. This process also helps to flush out toxins.
Helps people sleep better — people who sleep poorly are more prone to various chronic conditions and diseases. The relaxing aspect of massage therapy helps to promote better sleep.
Decreases frequency of migraines —massage has shown success in helping migraine sufferers better manage their pain. During a study, the migraine sufferers who received massage therapy had a 34% reduction in migraines during the weeks after the therapy.
Lower blood pressure —

studies have shown

that massage therapy reduces blood pressure and that the positive effect can last up to 72 hours after the massage. In addition, repeating massages over several weeks can lead to an overall reduction in blood pressure compared to people who did not receive massages.
What credentials does a massage therapist have?
It's understandable that before committing to massage therapy, an individual would want to know if a massage therapist requires any special credentials or accreditation. To perform massage therapy in Calgary, an individual must have received an education and training at a registered institution in Canada with a massage therapy course.
Massage therapy education and license requirement differ from province to province. To become a Registered  Massage Therapist in the province of Alberta a minimum education level of 2,200 hours must be met and join a licensed Massage Association.
When seeking care for any massage therapy in Calgary, make sure you choose a registered massage therapist to know they have completed the required education requirements and are held to certain standards.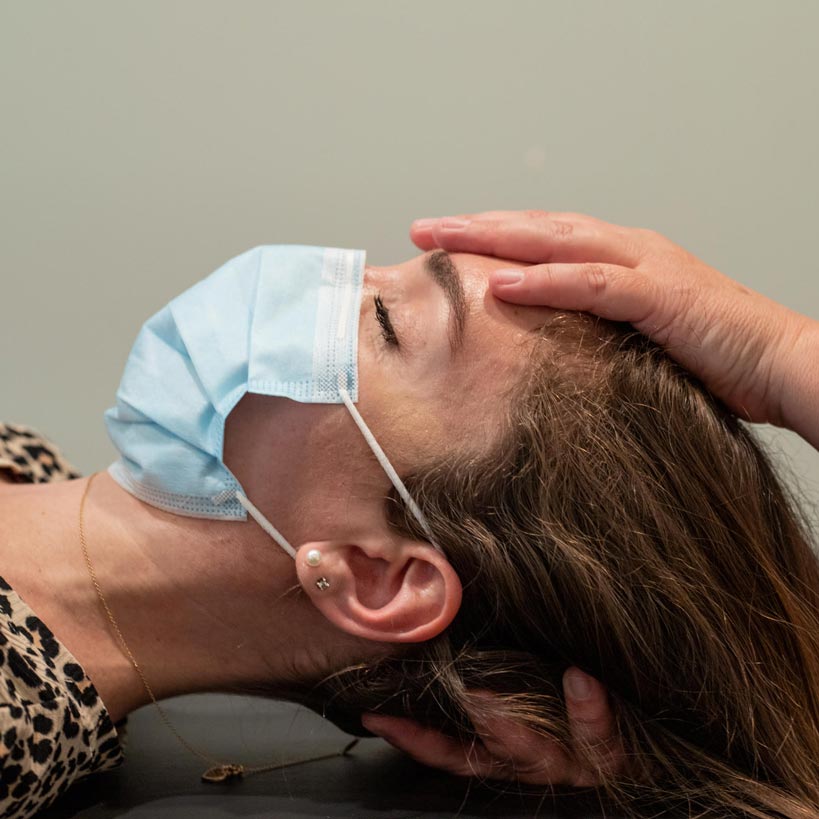 Is massage therapy right for you?
Massage therapy is a low-risk way to address issues that you have with chronic pain or from injury. It's instrumental as a form of sports therapy to help prevent injury or deal with repetitive strain.
If you're suffering from any of the conditions we discussed or play sports frequently, you may find that regular massage therapy sessions provide you with relaxation and relief from pain. It's an excellent alternative for people who want to try and manage pain without medication by promoting the natural healing of the body's soft tissue.
The best way to determine if massage therapy is the right choice is to try a treatment and determine if you feel comfortable with the process and notice positive effects from the treatment.
During your session, the Registered Massage Therapist will work with you to understand your issues and develop the best plan of treatment. You should always feel comfortable with the amount of pressure the therapist applies during the treatment and let your therapist know if it feels like they are pressing too hard.
Remember, the positive effects of massage therapy are often cumulative, so you likely will need more than one treatment to reach your desired pain relief goal. Your therapist will help you to understand how often you should repeat the massage.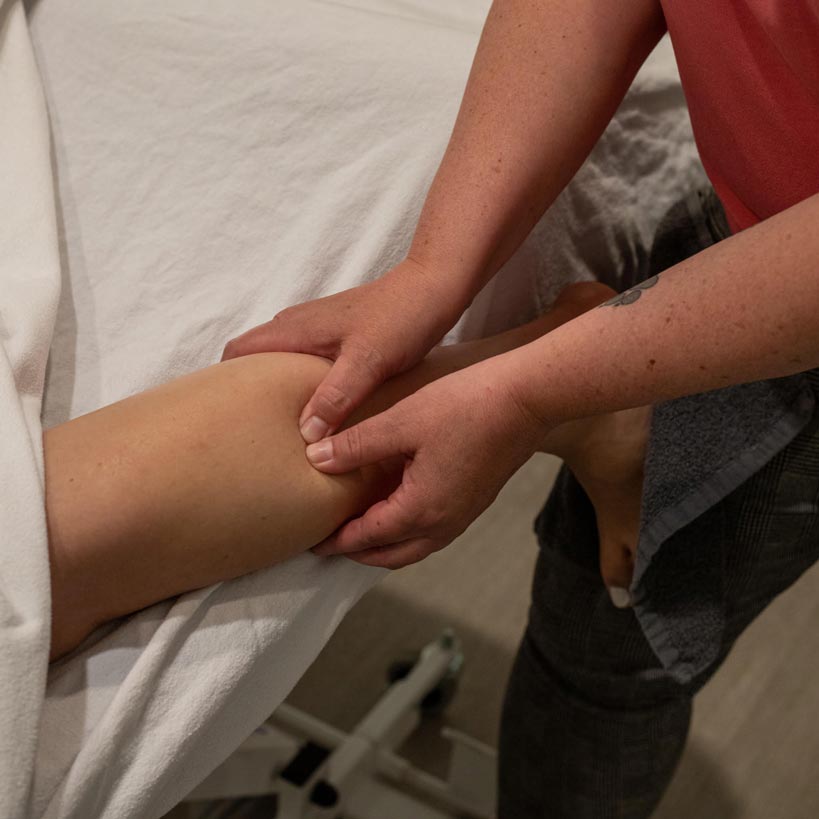 Conclusion
Science continues to show the positive effects of massage therapy in helping treat various conditions. Therefore, it's important to understand that massage offers much more than simply relaxation and rejuvenation. Registered Massage therapists can use pressure points and muscle manipulation to treat chronic pain and various injuries. If you're suffering from pain, it's worth considering the benefits of massage therapy and trying it out for yourself.
Written by: Kelly Millar
Massage Therapist, RMT